BMT USA shelf life test chambers employ a patented forced air convection system that offers even temperature distribution throughout the chamber and allows for the simulation of a wide range of environmental conditions for testing food and beverage products and packaging, as well as plant growth, germination, and plant tissue culturing. Each test chamber can also be configured for ICH Q1B photostability testing with fluorescent shelf and door lighting options, as well as FDA 21 CFR part 11 compliance when equipped with optional Warmcomm software.
Food & Beverage
Shelf life testing of food, beverages, and packaging
Agriculture
Simulating environmental conditions for agricultural applications; germination, plant growth, plant tissue culture, crops and fruit.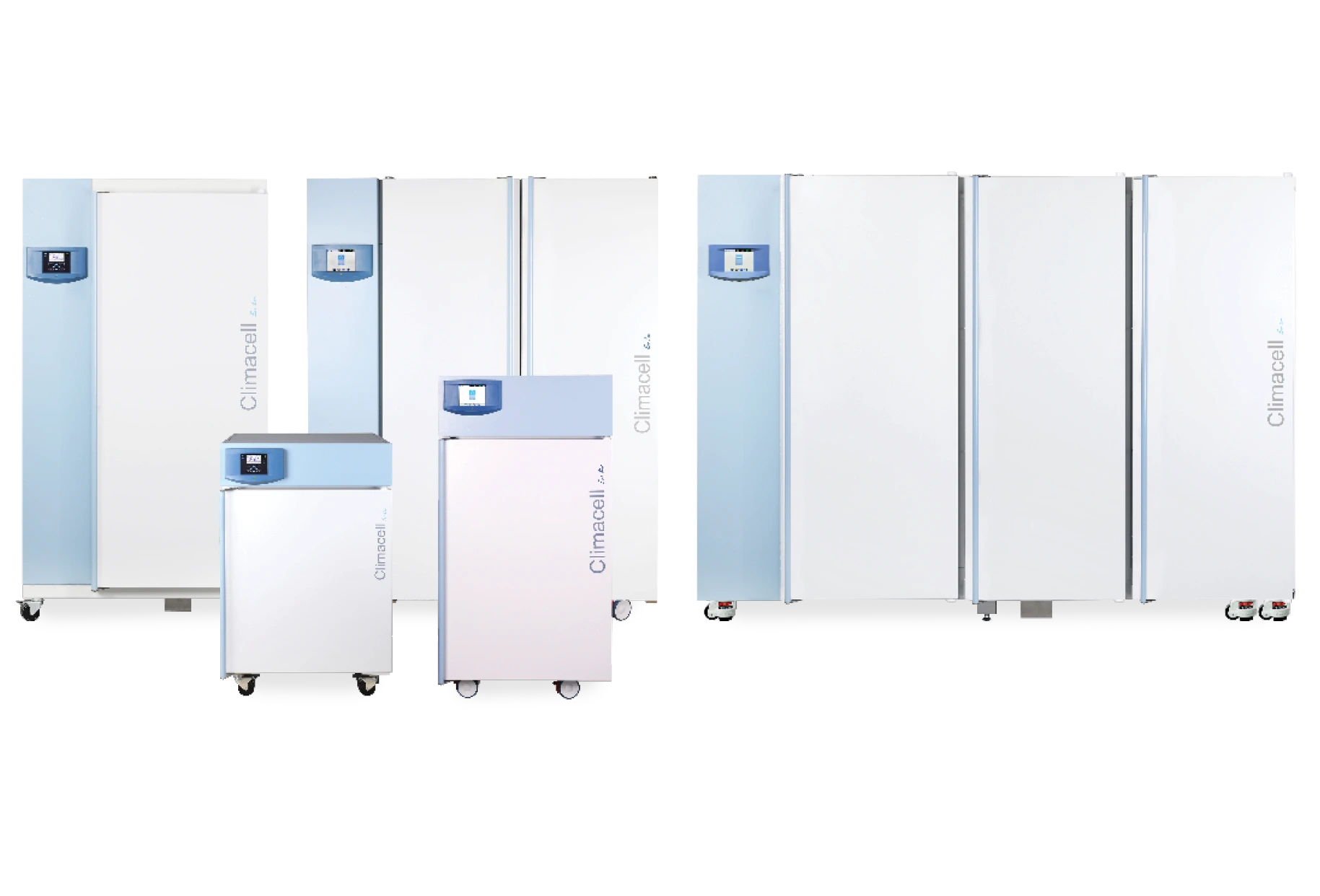 Patented Forced Air Convection + Humidity
Temperature Range:
0°C up to 100°C
(-20°C min. temperature option available on EVO units)
10°C up to 95°C with humidity
Humidity Control:
ECO
10% up to 95% – controlled in 1% increments
EVO
10% up to 98% – controlled in 1% increments
Chamber Volumes:
111
(4 ft³) •
222
(8 ft³) •
404
(14.3 ft³) •
707
(25 ft³) •
1212
(43 ft³)
Control System:
Fuzzy Logic enabled ECO digital controller or upgraded EVO advanced digital controller